BOOM TRIMS

Considered as one of the leading fashion trims suppliers in the garment industry, Boom Trims specializes in serving customers with bulk products required for all garment manufacturing. With over 25 years of experience in the industry, we take pride in producing high-quality products which are promised to satisfy also the strictest Customers requirements at competitive prices.

Our products are certified Oeko-Tex Standard 100, ISO9000, ISO14000.

WORLDWIDE NETWORK



Besides our Head Office in Ningbo, China and its Representative Office in Ho Chi Minh City, Vietnam, Boom Trims has built up a wide range of support network from Cambodia, HongKong to Bangladesh, Romania and the UK. This international presence allows us to provide our products and services to all customers regardless of location and time zones.


FIRST-CLASS SERVICE



Together with high quality, first class service is our top priority in satisfying our valued customers:
- Quick response: Requirements of Customers will be correctly & quickly feedbacked. Thanks to our experience, we are able to give the best match products in the short time.
- Responsibility: With the Head Office in China and the Rep.Office in Vietnam. For the benefit of customers, we always provide high-quality products with reasonable prices and reliable services.

- Consistency: The manifestation of our consistency lies in every message to customers, in the quality of every item and in the correctness of our delivery and payment policy. It provides our customers with a peace of mind, expels anxiety of quantity discrepancy or late delivery.

CHALLENGE US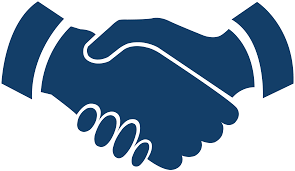 We are so confident with our products and prices. Boom Trims would like to invite you to challenge us. For example, all you need to do is to send your sample and separate one-meter length of the base fabric. Within 14 working days of receipt of your samples, we will send you a package with our product matched with your requirement together with technical specifications and in-house test report without charging. Challenge us today and see how we can save your money!